Lately I've been painting Tetris Monsters, or Block People as my nephew likes to call them. They enjoy zooming through space and stacking together in geometric patterns. I anticipate they'll evolve, but here's what I have so far...
Tetris Monsters #1
First Tetris Monsters. Monochromatic style.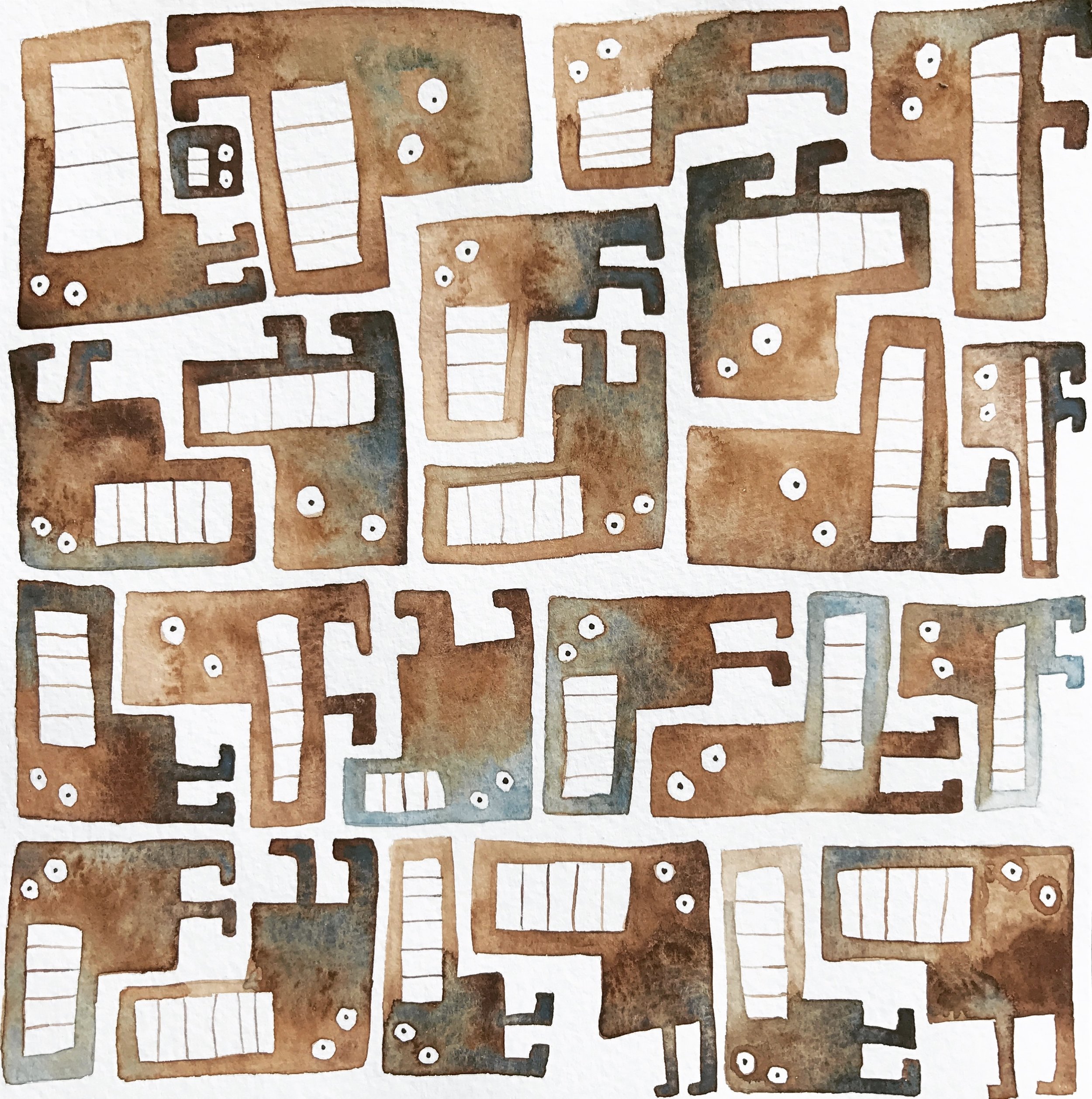 Tetris Monsters #2
On this attempt, I tried 2 colors, sticking with the earth tone motif.
Tetris Monsters #3
For these guys, I used 3 colors and experimented with texture.
Tetris Monster in Space Green
I thought it would be fun to explore making them look like they were zooming through space. Zoom zoom!
Tetris Monster in Space Purple
Tetris Monster in Space Red
Tetris Monsters in Space Loose
I tried a another version with more tetris monsters, experimenting with a super loose style. It reminds me of the art of my old colleague, Don Asmussen.
Tetris Monsters #4
For this one I played more with more color, resulting in something super vibrant and fun.
I added this last one to my Society6 store. Society6 does on demand printing of art in different mediums, like shirts, mugs, pillows etc. However, their interface makes it hard to see all the options available for one piece of art. So, I've curated them for you to browse. Enjoy!
Tetris Monsters for Sale Society6